Choose the right mattress
Because mattresses come in all shapes and sizes, make sure you test out whether you prefer a soft or sturdy bed. Memory foam mattresses react to body heat and mould to your shape which eliminates pressure points and guarantees comfort. Don't forget to get a neck and head-supporting pillow too.
All mattresses from 1907 Beds are made by expert Northumbrian craftsmen who take pride in what they do. All materials are locally sourced so you can be rest-assured that your bed, mattress or ottoman has started its long life in the UK.
Memory foam mattresses are especially useful if you suffer from allergies. They are made from synthetic materials and conform to the shape of your body to ensure you are comfortable yet supported. However, whether you choose a natural or memory foam mattress is down to personal preference.
Clear your bedroom
A cluttered bedroom is harder to relax in; "out of sight out of mind". Try to make sure all clothes are put away, your dressing table is organised and your floor space is as clear as possible so your bedroom becomes a haven for rest and relaxation.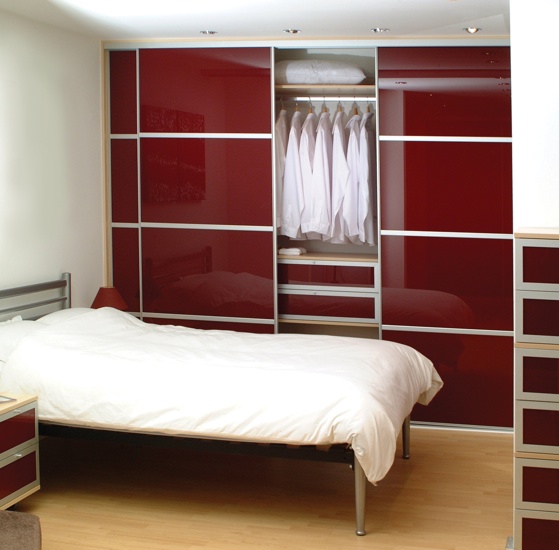 Also, try to set a regular bedtime so your body gets into a habit and knows when to switch off. It's ok to have a late night every so often but regularity aids your body clock and ensures you get to sleep quicker.
If you're a little short on space, consider an ottoman bedstead as they make a great storage device. Alternatively, you can get under-bed rolling draws to keep your clothes clear from view and your bedroom tidy.
Have a cuppa
English tea has been globally recognized as a sleep aid for thousands of years. If you suffer from insomnia or restlessness, try having a mug of Chamomile or Valerian tea around an hour before bedtime instead of resorting to medicines.
Drinking any tea makes you take time out from your work and stresses of the day and is a great way to prepare the mind for rest.
Unwind in the bath
When running your next bath, add a few drops of aromatherapy oils to the water for bonus therapeutic benefits. If you have trouble sleeping due to a cold add eucalyptus oils to relieve pressure on your sinuses.
Herbal baths reduce tension and promote circulation; essential for a healthy 8 hours. Various aroma blends are available nationwide so you are sure to find one to your taste.
Keep cool
The most sleep-provoking temperature is known to be 18°C so make sure you purchase a fan for those summer months in the UK.
If a noisy fan is an issue then you can always place the fan further from your head (on a dresser for example). This aids room ventilation which helps you drift off.
If you can't find a fan or if the one you have is too noisy simply crack open a window. Make sure you roll your blinds down to stop sunlight giving you an early wake-up call.